Stainless Steel Mesh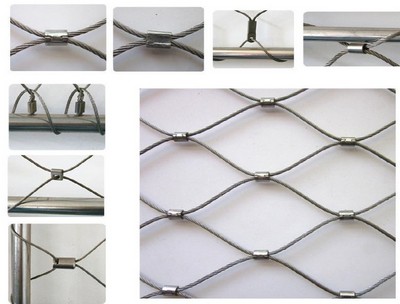 Our stainless steel wire mesh is a ideal for use in construction, security, farming and other applications.

It is constructed of stainless steel cables and ferrules to make a resilient metal fabric that forms a diamond pattern as it is installed. Diamond sizes range from 20mm to 200mm and cable diameters from 1.2mm to 3.2mm to match your design requirements.

Extremely strong yet transparent, it practically disappears when installed. It is nonflammable and allows ample light and airflow so it functions well in parking garages and fire escapes.

Its flexible diamond pattern is climb resistant and prevents a secure foothold. Itís especially appropriate for childrenís activity such as museums, schools, and recreational fields.

Our stainless steel wire mesh is a sustainable building element. It is maintenance-free, corrosion-resistant, requires no caustic cleaners or coatings. It is particularly well suited for even the harshest climates.

Its ability to act as a 3-D structural element reduces the need for traditional building materials while permitting high load capacity and long spans. Its unique 3-D characteristics allow amazing design flexibility. The result is a light, scalable, low-mass structure with greatly reduced material and installation costs.

Applications for our stainless steel wire mesh include balustrade, vertical green walls, zoo enclosures, aviary net and safety applications.

Our wire mesh is made to order for your specific requirements. The following factors will need to be considered.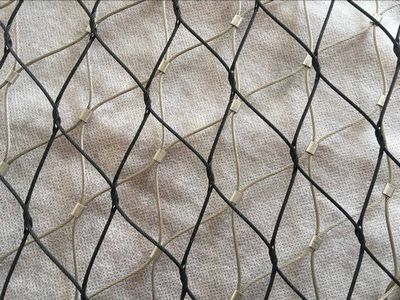 Material
Our stainless steel wire mesh can be made of 304, 316 or 316L stainless steel. Colour can be standard or black oxide. The black oxide stainless steel is widely used in sun-direct areas, because the feature to absorb the sunlight, will make eyes feel comfortable.
Cable Diameter and Structure
Stainless steel cable diameters of 1.2mm, 1.5mm, 1.6mm, 2.0mm, 2.4mm and 3.2mm are available to produce the required mesh.
The cable structure of 7*7 or 7*19, are also available for your choose.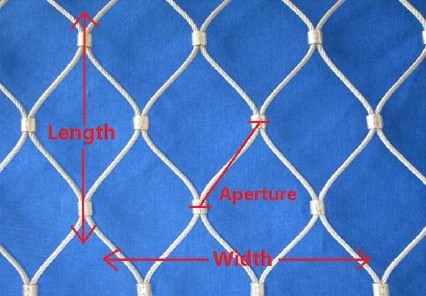 Mesh Aperture/Width
Along with the cable diameter the mesh width contributes to the aesthetics such as the level of transparency therefore the larger the width the more transparent it will be. Another consideration is the climbing ability, which should be taken into account especially in public places. Our mesh widths range from 24mm to 300mm.
Type and Border
Ferrule or woven type mesh is available.
The borders and ends can be in various configurations.



Mesh Orientation
Mesh can be applied in either a vertical or horizontal direction.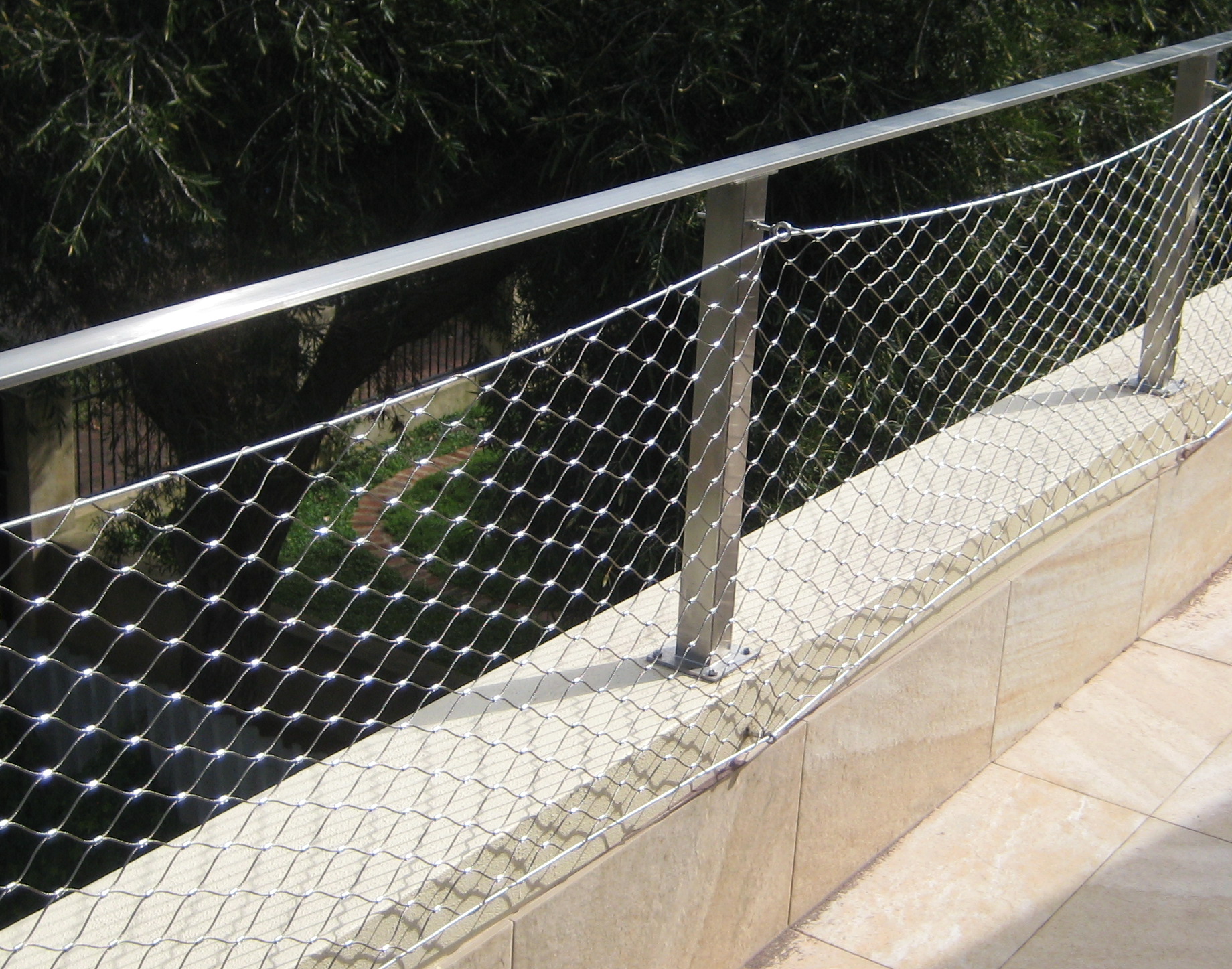 Standard Specification
A standard specification often used for balustrading is:
316 grade stainless steel ferrule type mesh, 2mm 7x7 wire, horizontal 51 x 88.3 mm opening size.



Call us on (08) 9275 6246 to discuss your requirements.
Gallery of Wire Mesh Photos